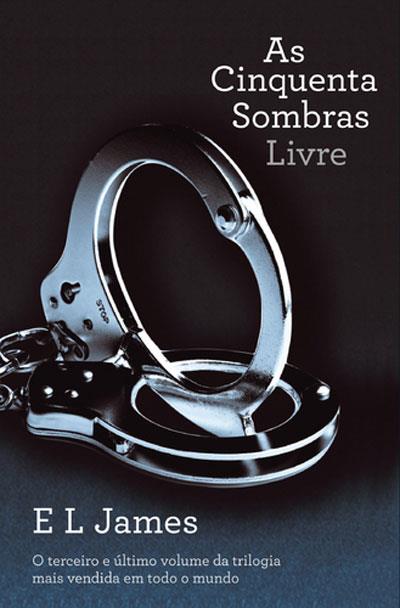 The novels have improved from the first to this last book of the trilogy. This trilogy focuses on the very detailed description of erotic-sexual scenes and is poor in action. However, the book entertains romantic women and who like happy endings. The best of this story is the description of a personality disorder resulting from a trauma in a child, although this needs a better interpretation by a good psychologist
.
Some quotes to ponder:
«[Christian] (...) managing a successful business is a matter of harnessing the talent of the individuals you have at your disposal. (...) I think you would do anything you wanted since you believed.»

«[Anastasia] I don't wa

nt to cause him more pain causing him to relive the details.»

«[Anastasia] – You don't like makeup?/[Christian] – I really like, but I prefer what is underneath.»

«Variety is the spice of life», by William Cowper.

«[Christian] When you grow up with an absolutely negative self-image, judging that you are some kind of rejected person, a savage that no one can love, you think that you deserve to be beaten.»

«[Christian as a child] I had already seen pictures of Santa Claus. But Santa Claus never brought me gifts. I was bad. Santa Claus does not give gifts to bad boys. (...) My new mom says I'm good (...). The new mom does not know. I can not tell her... but I'm bad.»

«[Christian] Hard work, surround myself with right people, keep an eye on them closely, doubt them, if necessary. (...) It has nothing to do with luck!»

«[Christian] (...) we get immense power when, in our secret ramblings, we convinced us that we were born to control the things.»

«

The man who acquires the ability to take full possession of his own mind may take possession of anything else to which he justly entitled.», by Andrew Carnegie.
Some musics that Christian Gre
y plays:
Some songs that the characters listen to:
The Christian Louboutin style shoes, that Christian Grey likes: